Production of Preacher is close to begin production! According to Albuquerque Journal, production will begin later this month and will run until sometime until June!
Won't be much as it isn't like a superhero costume but we should be seeing Jesse in his attire soon, whether if it's a promo photo or set photo.
Speaking of set photo's, we should be seeing a lot of them over the coming weeks!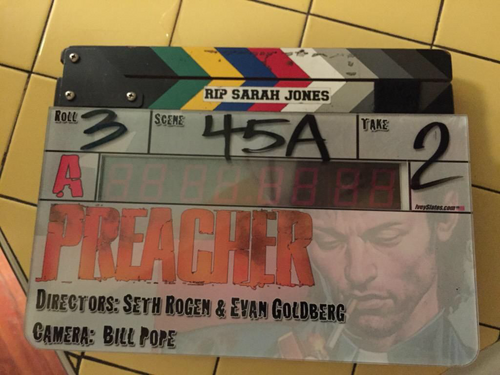 Ad blocker interference detected!
Wikia is a free-to-use site that makes money from advertising. We have a modified experience for viewers using ad blockers

Wikia is not accessible if you've made further modifications. Remove the custom ad blocker rule(s) and the page will load as expected.